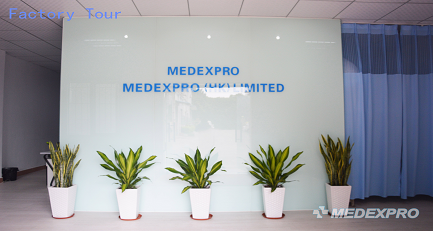 Factory Tour
MEDEXPRO(HK)Limited was founded in 2012, is a company which have innovative mission in the innovation and development of the medical equipment. The main products are Digital thermometer, female basal thermometer, infrared forehead thermometer, ear thermometer, thermometer. The sales market is over the world, OEM main customer is the European Union and the United States.
We are a fast growing Hi-Tech electronic manufacturer with a primary focus on designing and manufacturing home-care medical instruments. Our innovative and technological excellence supports production of high quality devices such as electronic thermometers, infrared thermometers, and other customer-designed home-care equipment. As a main supplier of health care products in China, MEDEXPRO has built a loyal reputation on quality, innovation, and service to its customers all over the world.
All MEDEXPRO products are designed by our internal R&D Department and manufactured under ISO 13485 standards; to meet European CE and U.S. As a company that designs and engineers its product with very little outsourcing, MEDEXPRO has the ability to offer quality medical instruments to the consumer at substantially lower prices than its competitors.
We have established a completed production chain, included: Product design, Product development, Product validation and verification, Tooling design and development, Injection, Assembly line, Process control, Document control. We set up product quality management procedures in accordance with ISO13485 to ensure product quality is guaranteed.